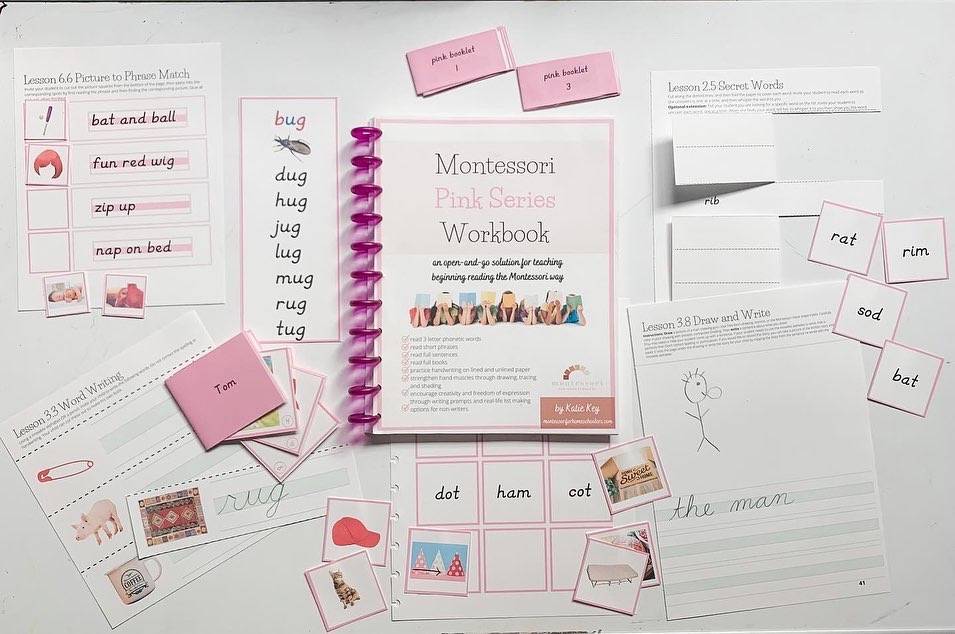 The Montessori Reading Collection
Teaching your child to read the Montessori way has never been so easy - or FUN!
Where should I start with teaching my child to read?
1

START HERE:

Montessori Reading Games Workbook - Level 1

2

THEN:

Montessori Pink Series Reading Workbook

3

NEXT:

Montessori Blue Series Reading Workbook*

Montessori Green Series Reading Workbook*

(*coming soon!)

By combining the genius of the Montessori Method with fun, hands-on games your child will love inside an easy-to-use and easy-to-teach WORKBOOK, the Montessori Reading Series by Montessori for Homeschoolers will put the joy back in your homeschool! Little to no prep, just lots of PLAY! Get started connecting with your child and making lasting memories as you teach her to read, and leave the battles behind you.
You don't have to stop at reading! Do you want to give your child a robust Montessori education from home? Learn more about our FULL Preschool Curriculum!
Pair your reading program with an open-and-go Montessori Math program, too! Learn about our Math Collection here!