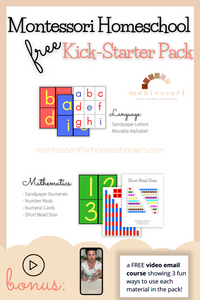 Customer Feedback
The Montessori Math Workbook is very close to using the real materials without spending too much money on actual things. My son goes to Montessori and recognizes the rods, beads etc. Simple to use and it has step by step of what to do for each section. It starts from basic to the more complicated kind.

Catherine L.
The Montessori Math Workbook is giving my daughter more confidence and opportunities to practice!

Kristi H.
I love versatility of this (Montessori Math) workbook and how I can print pages to use as a tray activity or keep it all together as a workbook! 

A.K.